Conference
Home
Founder's Welcome
Conference
Registration
Sponsors/Exhibitors
Partnership Opportunities
Exhibitor Opportunities
Award Nominations
Most Powerful Women
Multicultural Leadership
Attendees
Agenda
Keynote Speakers
Speakers
Moderators
Sessions
General
Venue
Contact Us
Tell a Friend
Tell a friend or colleague about the 2015 Conference! Enter their email below and we'll let them know!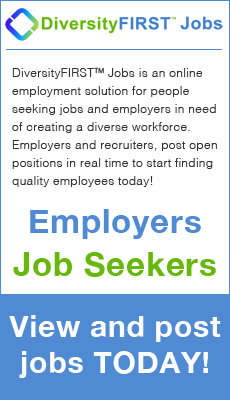 Conference
Sponsors/Exhibitors
Award Nominations
Attendees
General
Sessions
Concurrent Session I
Most Powerful and Influential Women
Success is not only about achieving a certain status in the corporate world or as an entrepreneur, but success is also achieved by the way you live; what you say; how you dream; and what you know is true. Hear from some of the nation¹s Most Powerful and Influential Women and understand what it takes to become a woman of power and influence in today¹s world.
Learning to Lead
Leadership plays an integral role in advancing within the professional, community, and personal spheres. It is essential for top business representatives to learn how to develop, exhibit, and embrace key leadership skills that will help their organizations achieve optimal success. The following speakers will discuss the ways in which they have become leaders during their personal and professional trajectories, and shed light on valuable insights that pertain to leadership as an overarching topic in corporate America.
Diversity Best Practice Roundtable
As diversity and inclusion transitions from being a programmatic solution to a cultural reality, companies are trying to identify ways to link diversity and inclusion initiatives to employee engagement and overall business objectives. This session will provide insights about organizations¹ efforts to establish diversity and inclusion programs as sustainable and strategic ways to optimize business.
---
Concurrent Session II
Top Leadership Competencies for Creating Inclusion
Leaders have an important responsibility to model the behaviors that will make their organizations successful. More than ever before, "success" depends on being inclusive welcoming and leveraging a diversity of people and ideas in every aspect of business leadership. Valuing diversity and practicing inclusion play a role in five key competencies that leaders frequently draw upon in today¹s fast-moving, competitive marketplace: visionary thinking, agility and flexibility, nurturing innovation, engagement, and building alliances/teamwork. In this session, you will learn how the leaders on our panel have become more effective in each of these competency areas by thinking and acting inclusively.
Navigating Your Career
Navigating one¹s career can seem overwhelming at times, especially when one first enters the workforce. As a person progresses in in his or her career path, additional challenges may arise, including offers for unexpected job opportunities; a lack of fulfillment in one¹s current role; increased familial responsibilities; office politics; and more. During this session, you will learn how these business leaders have achieved success by strategically navigating through their career paths.
Succeeding at Work & Life 24/7
Workers, fairly or not, tend to face scrutiny for the way they manage their priorities on and off the job. The answer is not to deny that the challenge exists, but to take control of everyday and major life transitions. In this session, you will learn how these business leaders reframed the way they think about, talk about, and approach work life balance, as well as the way they redefined success both at work and home.